What are Assets?
What are Assets?
---
Assets can also be referred to as media, content and artwork. These can include things like digital/web graphics, photos, videos, animations and print files. Each package has the number of jobs/assets you can book with us in one calendar month. Depending on the asset they can take 1 to 5 business days to produce. Depending on your package we can create everything from simple graphics and print files to basic animated videos. You can also speak to us about one off job or additional assets to your packages if required.
---
Digital Graphics
---
Digital graphics are things like web banners. We can make digital graphics to any size you need. These files are not good for printing however. You need to let us know if the graphic needs to be printed as well.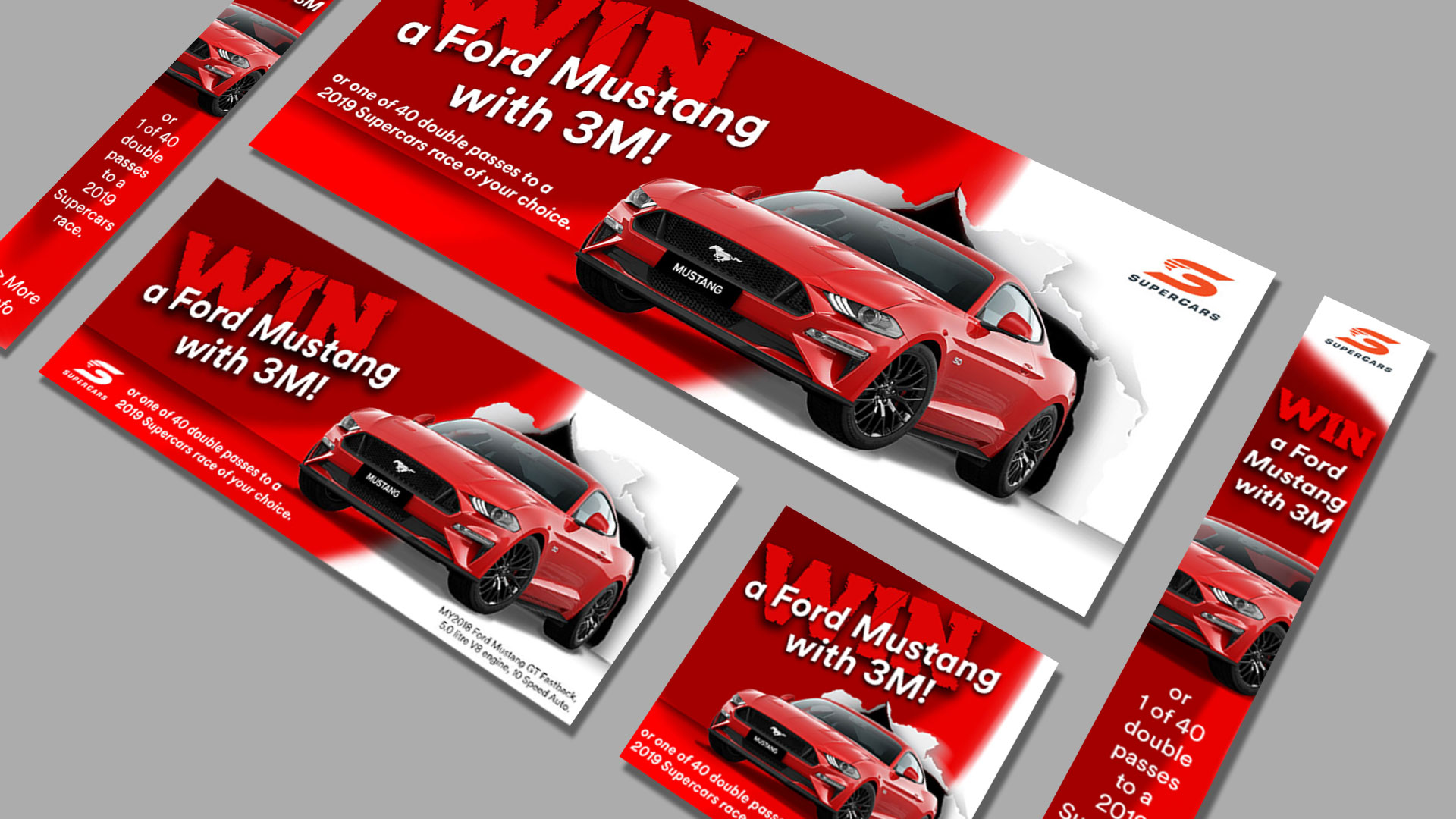 ---
Basic Videos and Animations. Why are they only a few minutes?
---
Depending on your package we can produce professional and fun looking videos and animations for your business that are suited for online publication. These are not suited for television broadcast. The reason that they are only a few minutes is that most media channels eg Facebook have a range from 15 econds to 2 min for advertising purposes. Also shorter videos are more effective in engagement.
---
Basic Printed Files
---
We can create print/press ready files for you to send to your favourite printer. We can produce basic print ready files for flyers, brochures , banners etc. This does not include detailed catalogs or price lists. The packages include print files upto 4 pages. They can be any size you need.
---
Royalty Free Photos & Product Photography
---
We can supply stock images for the use of your business for promotion use only. The images can not be sold as a part of your product offering. eg and image we supply that is printed on a T-Shirt and resold. Some packages also include product photography. The products will need to be mailed to us and the sender will need to organise to have them picked up again. Travel to photograph larger products is not included. We will send you a hi-res deep etched image and low res jpeg for your use.
---
Proofs & Unlimited Changes
---
We will always send you proofs of all the assets we create before publish anything. We will not publish anything until you have signed off on them. You can make as many changes as you need however the general content will need to remain the same.
---
---
Online Marketing Explained
Targeting Size
---
The target size is the size of the population and demographic you are hoping to advertise to. The amount you spend on advertising can determine how many people see your ad, this is also referred to as your reach. Bascially you'll need to spend more to get a better reach. The target size mentioned in the packages is an estimate of the effectiveness of the spend and the reach it would be suitable for. We can't promise the effectiveness of your spend as it depends on many factors, eg the product you're selling verusus the demand for your product. Like if you are trying to sell snow gear during summer in Cairns, it would'nt be effective.
---
Digital Marketing Assessment
---
We investigate your current digital position and report back to you on the following. Website structure - Is your website easy to navigate? Is the user experience seamless? Website content - Are there key pages missing from your site that need to be added? Search presence - Are you ranking for your target search terms? Local Search Engine Optmisation (SEO) - Are you ranking for local googal searches? Is your contact information the same across all channels like Facebook, LinkedIn? Social media - Are you active on the networks where your customers spend their time? Are you engaging with prospects and customers? Branding - Is your branding consistent across all channels?
---
Digital Insights Report
---
We examine how your customers find your business online. What words they're typing into Google to find you online. What Social Media Channels they are using, eg Facebook verusus Linked In We also report back on what your opposition are doing in the same space and then make a recommendation on should be done to be more effective online.
---
What is a Media Plan?
---
A media plan is what Assets/Content (artwork, photos, videos etc) are posted on what channels like Google Adwords, Facebook etc. The media plan will also show when we think we should post the content to be most effective for the demographic, the time of day or week.
---
Monthly Analytics Report
---
Each month we will send you a report on how effective your advertising has been. The number interactions / reach your posts have had. If necessary based on these results we may recommend changes to your media plan or the type of content we are posting.
---
What is Content Marketing?
---
People are Googling information to solve probems and find answers to their questions. By providing solutions and basically answering people's questions via facebook, blog posts, videos, and other content assets you're more likely to appear on the first few pages of Google search results. Also by posting and promoting information via social channels you will start buidling a loyal group of followers. By providing knowledge instead of just pushing a product you build trust. Your followers could soon turn into customers as well as be your best supporters and promotors of your business.
---
---
Which Package Suits Me?
The Small Beginnings Package
---
Great for the sole trader or small home ran business. We can help you with a logo and setting up your branding as well. Lets start making you look great.
---
Make a Presence Package
---
This package would suit a professional or store front business. You've been around a few years and now it's time to make a better online presence to help build your customer base.
---
Lets Get Serious Package
---
For the serious medium size business that wants to make a professional impression. You've built a great reputation and have been around for sometime. Now you need some help with your marketing and content. Let us help you have a sharp professional image online.
---
The Punch It Package
---
If you're launching a new business, product or selling high priced items like cars or homes. This is the perfect package to make huge impression.
---
The Corporate Package
---
This package would suit a larger organisation that might already hire marketers but needs the creative content and help publishing online.
---
The Enterprise Package
---
Designed for a large company that may have many brands and marketers. This gives marketers more flexibility and the ability to book more complex jobs. This package also allows for multiple users to book work with us.
---
---
What Support Do I Get?
Phone Support
---
You can always call us Monday to Friday 9am to 5pm AEST 1300 780 414
---
Email Support
---
If its not so urgent you can contact support@cleverbear.media 24 hours. We will repond as soon as possible and won't leave you hanging.
---
---
Glossary:
The most commonly used terms in online marketing.
A/B tests:

Are tests where two different versions of the same thing are tested and measured for effectiveness. In the world of digital marketing, the "thing" being tested is often a web page, social media campaign, email campaign, digital advertisement, or sign-up form. To effectively A/B test, digital marketers need to control for all variables except the one they're testing, look to avoid bias in the way the test is delivered, and capture a large enough sample size.
​
Bounce Rate: When someone visits your website, you want them to visit more than just your homepage, and to stay there as long as possible. When someone visits your home page and immediately leaves your website, they're said to have "bounced." The percentage of total site visitors who leave after visiting just one page (it could be the homepage or another page you've directed them to) is known as your bounce rate. Of course, you want your bounce rate to be as low as possible.
​
Call-to-action: When you post a digital ad on your website or another site, there's a specific action you want people to take. It could be to download content, for example. To motivate people to take that action, you typically give them a good reason for doing so and include a button with language like, "Click here to learn more." That button and the words within it are your call-to-action.
Clickthrough rate (CTR) : Is the percentage of clicks a campaign receives relative to the number of impressions. A higher CTR often implies that campaigns are resonating more effectively with viewers. The formula for CTR is:
(clicks on a campaign ÷ total campaign impressions) × 100 = CTR
For example, if a given ad campaign has 5 clicks and 500 impressions, the CTR is 1%: (5 ÷ 500) × 100 = 1.
​
Conversion Rate: Conversion rate is the percentage of customers, or potential customers, that take a specific action. The "specific action" can be anything from opening an email, to signing up for a demo, to making a purchase.
​
Content Marketing: Consumers are more skeptical than they used to be, largely because they've been bombarded with TV ads, direct mail pieces and calls from telemarketers for years. You need to respond to skepticism by building trust before you talk sales. They do this by sending prospective customers content (through emails, website blogs and social media posts) that gives them useful information. This process is referred to as content marketing.
​
Cost Per Click (CPC): When you enter words into Google, you'll see sponsored ads at the top and right of the page. The advertisers who placed those ads there only pay if someone clicks on one of their ads. How much they pay—referred to as cost per click—depends on several factors, like how valuable their products are and how competitive those terms are.
​
Customer segmentation: Also known as market segmentation, is the process of categorising and segmenting customers based on different criteria. The objective of customer segmentation is to enable you to group customers based upon their needs, interests, and budget as well as their potential value to your business. By properly segmenting your customer contact information, you can send more targeted and useful information that your customers are more likely to find compelling.
​
Demographic: A way to segment your audience or target audience, through gender, age, income, social class, and so on. Demographics are usually the first step of creating a buyer persona or establishing your audience.
​
Engagement – This is the amount of interest a post receives . Engagements can be anything from likes, to comments, to shares. They show how many people are connecting with your brand and how they are actually digesting your content.
​
Impression: An impression is an instance of a piece of online content being shown. Often, the term is used in the world of paid online ads. For example, clickthrough rate (CTR) is calculated using clicks and impressions.
​
Keywords: These are the words that people enter into search engines to find whatever it is they're looking for. To increase the odds that consumers will find them on the internet, companies do research to discover what those words are as they relate to their business. For example, if you sell furniture in Newcastle, NSW, your top keywords might be things like, "buy new furniture Newcastle."
​
Landing Page: The specific web page a visitor gets when they click on your ad. Landing pages should be optimised to ensure a web visitor is likely to convert. They should always reflect what you have advertised to get the person to click in the first place.
​
Marketing analytics: And digital marketing go hand in hand. Marketing analytics is a data-driven approach to the measurement of marketing effectiveness. With the data marketers can capture from social media, web forms, and other mediums, marketing analytics can enable insights that make future campaigns more effective.
​
Metadata: Data that tells search engines what your website is about like title tags, meta descriptions, the header tags etc.
​
Open Rate: The open rate is the number of emails opened compared with the number sent. In other words, if you send a campaign to a list of 100 addresses, and 22 emails were opened, you'd have a 22% open rate. This doesn't necessarily mean the email was read, but that it was opened. Check the CTR as compared to the open rate to drive true insights.
​
Organic Traffic: As noted above, when people enter keywords into search engines, they'll see sponsored (paid) ads on the right and at the top of the page. The rest of the results on the page are "organic," meaning that it doesn't cost your business anything when someone clicks on those links. The traffic that goes to your website from clicking on these organic results is organic traffic.
​
Paid Traffic: This the traffic that comes to your website as a result of people clicking on an ad you pay search engines to run for you.
​
Pay-Per-Click (PPC) Advertising: If you decide to run sponsored ads on search engines, you need to find the best keywords for your business and enter them into Google AdWords (or another search engine's PPC marketing platform). The process of working with search engines to run the most effective paid ad campaigns for your business is known as pay-per-click advertising.
​
Return on investment (ROI): Is the percentage of return made on a given investment. While there are plenty of marketing-specific metrics you'll come across as you work through the marketing process, it's important not to overlook the fundamentals, such as ROI.
​
Search Engine Optimisation (SEO): The process of making your website more search-engine friendly and achieving higher results in search engines, is known as search engine optimisation, or SEO.